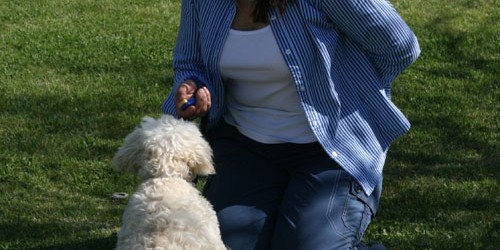 ·
Genie Tuttle
·
·
Comments Off

on Basic Skills & Manners for the Family Dog
Date/Time
Date(s) – 07/06/2019 – 08/11/2019
10:00 am – 11:00 am
Location
Flying High Pet Resort
Have fun training your dog the positive way! Learn how clicker training and reward-based methods really work. This class is tons of fun for both ends of the leash! Teach your dog to give you attention, sit, stay, come, walk nicely on a loose leash, not jump up, lie down and more!
5 Week Class Includes clicker and workbook ~ $165
Saturday July 6 – Saturday August 10, 2019
10:00 a.m. – 10:50 a.m.
Dogs must be 16 weeks and fully vaccinated by class session #2 (July 13, 2019). Proof of active vaccination is required.
Session One is for Pet Parents ONLY. Dogs do not attend the important orientation session on July 6 2019. You'll see why!
If you are out of town for the July 4th weekend and cannot attend the first session you may be able to make it up on another day, so don't let that deter you!
NOTE: NO CLASS SATURDAY JULY 20, 2019
Space is limited, reserve your spot today!
Contact genie@doggenie.com for more info!
Bookings