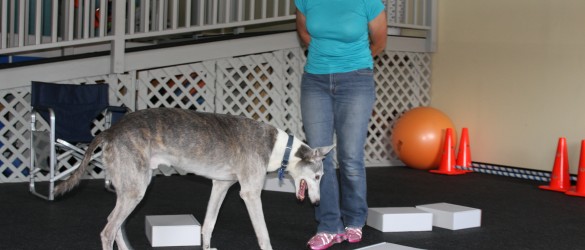 ·
Genie Tuttle
·
·
Comments Off

on Introduction to K9 Nose Work®
Date/Time
Date(s) – 02/24/2018 – 03/24/2018
9:00 am – 10:00 am
Location
Flying High Pet Resort
Introduction to K9 Nose Work®
The NOSE KNOWS! Let your dog show you how it's done with this fun class unlike any other group class experience. Your dog will learn to reconnect with their natural hunting ability and amaze you with their skills!
In the sport of Canine Nose Work, each dog works the scent field individually. The dogs do not mingle with each other. All dogs must be crated or kept in your car (weather permitting) when it's not their turn to work the scent field, no exceptions. For this reason, dogs of all temperaments* are welcome in nose work. Dog-reactive dogs are welcome and will learn that they can go to a place with dogs around and nothing bad happens. Shy dogs gain confidence, confident dogs gain focus! It's a win/win all around.
$150/5 classes Saturday Mornings beginning 2/24/18
This class is taught by Certified K9 Nose Work Instructor Genie Tuttle, CNWI, CPDT in accordance with the National Association of Canine Scent Work (NACSW)® guidelines
Space is limited, reservations required!
This class is for dogs 16 weeks and older fully vaccinated.
*except for dogs that are aggressive with humans for safety reasons.
Bookings
This event is fully booked.