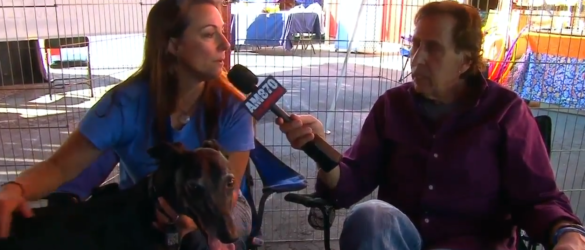 ·
Genie Tuttle
·
News and Special Offers
·
0 Comments
Click the video below to watch this in-depth 7-minute interview.
Warren Eckstein interviews Genie Tuttle about Greyhound Rescue & Adoption

VENTURA, Calif. – Workers at The Canine Adoption & Rescue League (CARL) in Ventura are going the extra mile to find a home for a senior dog.

VENTURA COUNTY, Calif. – Millions of unwanted animals enter the shelter system every year. And, some catch the attention of people — maybe just one person, but that one person can make all the difference

Fox Business report on the controversy between anti-greyhound-racing groups and Skechers over Skecher's Super Bowl ad featuring racing greyhounds filmed at the Tucson Greyhound Park (TGP).

The first time Nova went to a "nose work" class at the Ventura County Animal Services shelter in Camarillo, the 3-year-old Mexican hairless dog was so scared, she'd lie on the floor, flat as a pancake.